Cannabis and Hemp Production…Soil Testing is the Basis!
The recent Farm Bill supported the inclusion of Hemp production as a legal and viable agricultural crop. This along with the increasing desire to grow and cultivate both medicinal and recreational cannabis in various states has created quite a fury of soil samples coming into CSI from growers all over the US.
Chuck Holman, one of CSI's consultants, who works out of Missoula, MT. is right in the middle of 45,000 acres of hemp production according to the MT Dept of Ag. With the increasing interest in hemp, Chuck aligned himself with a group that organized and formed the Montana Hemp Cooperative (MHC). Montana has been growing hemp for a few years through pilot programs as health supplements, soap ingredients and jet fuel alternatives. Those past endeavors didn't have much success, so the direction of the MHC is to focus on farmers producing Hemp for Seed and Fiber. The foundation of this Farmer-Owned Cooperative is to provide education, processing, marketing and regulatory support for their members.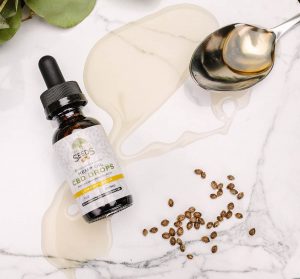 Education is paramount as growers need to understand there are vast differences between growing Hemp for seed, fiber and CBD oil production. Unfortunately a lot of "Bad Actors" selling seeds, clones, and products to growers who don't truly understand the nuances of the plant thus setting them up to fail. The Cooperative is also assisting growers with harvest, processing and marketing hemp. Another important concept of the Cooperative is the collective ability for purchasing power, sharing knowledge and to fight for regulations of this revived industry in support of the farmer.
The goal of the Coop is to have their own fiber processing facility in the state. They are currently signing farmers up to grow hemp on all or a portion of their acreage. For more information concerning the Montana Hemp Cooperative contact Chuck at 406-529-4119.
From our perspective, a green plant is a green plant and as such the soil, or the planting media, is the critical component regardless if you are growing hemp for CBD, Seed, Fiber or Cannabis for medicinal purposes. Like every other crop it requires basic mineral balance, good soil structure to support air/water exchange and a fully functioning soil foodweb. Combine this with optimal nutritional levels in the plant and then any plant can express their true potential (yield, nutrient density, flavor, aroma, and medicinal qualities.)
If you are considering growing hemp or cannabis:
Send soil to CSI for Testing and Recommendations.
Seek supplier for seeds/clones.
Learn about harvest/storing.
Secure a market for your crop.
Last! Put plants/seeds in Soil.
CSI doesn't have all the answers, but has aligned ourselves with companies and individuals that have experience with this cropping system. Give us a call! 800-260-7933