Download Our Soil Sample Form (PDF)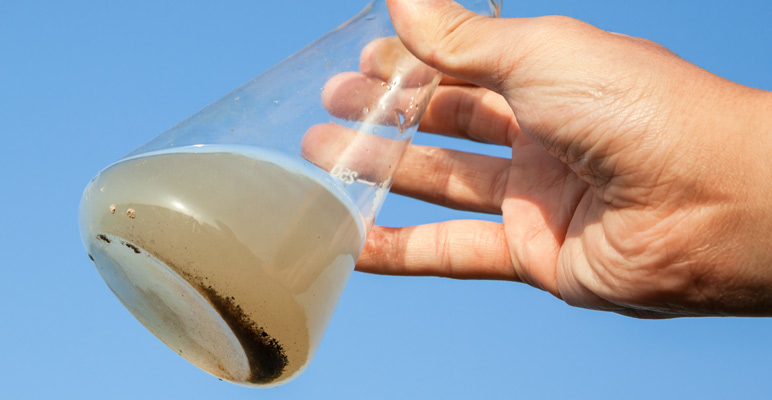 CSI provides complete lab support including soil analysis and plant tissue analysis. A variety of specialized soil tests makes CSI Soil Testing unique in the industry. Click any test name below to learn more.
Soil Chemistry Tests
A standard extraction solution used by most soil laboratories that is assumed to measure total nutrients available for agronomic purposes. These readings help to define your soil and show what is missing according to sustainable agronomic practices. This test does not show what nutrients are actually available to the growing plant, only what's potentially available to the plant.
$27.00
Get Started
A water solubility test that determines the minerals available in the soil solution that are not attached to the colloid. Use this test in conjunction with the CEC test on low and high exchange capacity and calcareous soils to determine what minerals need to be side dressed or foliar applied to "feed" the plant.
$27.00
Get Started
Our lab no longer offers the LaMotte soil test, we have replaced it with the
Saturated Paste test
which is a water soluble test. The information we glean from the Saturated Paste is more useful to make management decisions.
Biological growers know that by increasing their soil carbon levels – Organic Matter/Humus – they realize an increase in microbial life as well as soil water holding capacity. This combustion test is performed by a Carbon Analyzer and measures the total amount of carbon in the soil.
$20.00
Get Started
Cobalt is a core element of vitamin B12 and needed by ruminants; Molybdenum is required for the fixation and uptake of nitrogen; Nickel is necessary to create the enzymes necessary to break down natural or manufactured urea into usable nitrogen; Selenium has no known function in soil or plants yet without it higher life forms lack a functional immune system; Silicon contributes to stalk strength, sheen and protection against insects and, with boron, enhances uptake of calcium
Cobalt & Molybdenum Pkg – $22.00
Get Started
Nickel & Selenium Pkg – $22.00
Get Started
Silicon – $20.00
Get Started
A scanner, also called a radionics device, can detect and measure low level, subtle energies emitted by all matter. This patented device enables you to see what is happening at the Quantum level with reasonably priced equipment and procedures.
View Example of Soil Chemistry Test Results
Download Our Soil Sample Form (PDF)
Biological Tests
A microscopic examination of your soil, compost, liquid compost extract, or compost tea samples. Results will reveal the biological health of your soil or amendment in terms of bacteria and fungal populations and the balance between these two components. Protozoa and nematodes are also assessed, which can predict the nutrient cycling and disease suppression qualities of the soil.
NOTE: REQUIRES 1⁄4 CUP OF SOIL OR 4 OZ LIQUID IN A 10-12 OZ CONTAINER TO HELP MAINTAIN AERATION DURING SHIPPING
Soil/Compost samples – $40.00   Get Started
Liquid extract/Compost tea samples – $25.00   Get Started
View Example of Soil Biology Test Results (PDF)
Download Our Soil Sample Form (PDF)
Other Tests
Call for more information. Do not send sample to us. –
$40
Get Started
Call for more information. Do not send sample to us.
$75 per sample set
.
Get Started
Call for more information.
How To Take a Soil Sample
A soil sample should be a good representation of the average conditions your plants/crops are going to encounter.
Avoid small problem areas in your sample unless you specifically want to test those areas and treat them separately in their own bags.
Regardless of the size of your area, try to get 10-15 probes or cores that represent the entire field or plot as your sample to submit. If the field is very mixed with both sand and clay sections etc., include all areas as you are probably going to fertilize them all the same anyway. Large farms must judge the similarity of the soils in large fields and make a management decision on the largest area to be sampled that will give you the information you need without incurring excessive costs. Keep in mind that good soil testing followed by appropriate applications always provides a return on your investment.
Use a clean shovel, trowel, knife, spoon, or probe. Stainless steel or plastic is preferred. Avoid rusty implements as rust affects the soil test results.
Collect probes, cores or 1 inch slices from a shovel face from ground level down to a depth of 6 inches for most crops in a plastic pail. Mix well –  but not with your hands. If testing for trees or other deep rooted crops, sample down to 8-10 inches.
Scoop or pour into a zip-lock plastic sandwich size bag a maximum of two cups soil to do both a LaMotte and CEC test.
Preparing & Identifying a Sample:
Clearly identify each sample by name and/or number and keep a record for yourself. You may use a magic marker on the plastic bag and/or attach a tag with a staple to the top edge of the bag. Download our Soil Sample Form (PDF) to print.  Please do not put written information inside the soil test bag as the moisture will destroy ink and paper. You may write instructions pertaining to each test on a separate piece of paper if you need further clarification.
The most important thing to do is to tell us exactly what test(s) to perform on your sample. UNIDENTIFIED SAMPLES, THOSE WITHOUT INSTRUCTIONS AND THOSE WITHOUT PAYMENT ENCLOSED WILL BE DELAYED. THOSE WITHOUT ANY IDENTIFICATION, ADDRESS, PHONE, FAX OR E-MAIL MAY BE DISCARDED WITHOUT PROCESSING.
Sending Your Sample
Place closed zip lock bags with a print of your Soil Sample Form (PDF) and payment into any suitable cardboard box or bubble envelope and send by mail, UPS, or FedEx to:
CROP SERVICES INTERNATIONAL
29246 Lake Street
Marcellus, MI 49067
International Soil Samples
Place in zip lock plastic bags and identify as above. Place bags in a plastic snap lid container such as a food freezer box. Ship in a cardboard box or Styrofoam shipping container.  Declare the sample on your customs tag and enclose a copy of Logan Labs International Soil Permit. Note – mail samples directly to Logan Labs (address on permit) to reduce transportation time. Include Soil Submission Form from above.
How Long Will It Take To Test My Soil?
Sample results and recommendations usually take 10 to 14 days from receipt of sample depending on season.
How do I Pay For Testing?
All work submitted must be accompanied by payment as per listed pricing. Underpayment may result in delays. Small overages (a few $'s) will be credited to your account and large overages will be returned to sender. Payment must be in US dollars by money order or certified bank check.
What Do I Need For Electronic Scanner Work?
A "representative" of the object being tested is required to read the electronic energy patterns. The following are acceptable for obtaining readings: 1. Physical samples of soil. 2. A Polaroid (600 film) picture of the bare field or any part of it that you are interested in, such as the crop growing in the field, individual plants, or any other sample you wish to consider.  Note: it is much easier to work with Polaroid pictures of living plants with problems than dead tissue when diagnosing problems.
Taking Pictures For Scanner Work
Take pictures of fields, crops or individual plants with as little extraneous materials in them as possible e.g. no animals, humans or vehicles should be in crop photos. Take pictures towards the sun. Point the camera downward so that you do not see any skyline. Handle pictures only by the bottom edge. Identify by writing on the white space on the back of the photo. Place in a plastic sandwich baggy for protection from fingerprints.
What Recommendations Will I Recieve?
Testing of "Restricted Soils"
CSI utilizes Logan Labs for all International and Restricted Soils. In January 2014…restricted soils. In January of 2014 new regulations for the actual shipment of soil came into effect for both International and US restricted soils:
US Restricted Soils
"Soil must be in a securely closed, watertight container (test tube, vial, jar, bag, etc.) which must be enclosed in a second durable container." Please use standard soil test bags or sealable plastic zip-lock bags. If you can, combine multiple, individually bagged samples, into one large plastic storage bag or a plastic snap cover dish. Please pack them carefully in a sturdy cardboard box for shipping. Do not let them "float" around in the box. If the soil is leaking out of the container, Logan Labs is required by law to quarantine your sample, and call a USDA APHIS inspector and follow their instructions. This could mean that your sample may be destroyed rather than tested.
International Soil Samples
International soil samples (except Canada) have two more requirements. One, boxes of international soil samples must include a copy of Logan Labs International Soil Certificate. Please print certificate and included it with shipment. Second you must affix a "Black and White USDA Label" on your shipping container. Contact CSI by phone, fax or email and we will email or fax you a bar-coded & numbered label that is good for one box of soil.   Failure to have the Black & White label and the soil permit papers may mean that your soil sample will be destroyed at the border. Sorry for any inconvenience, but current world situations prompted our USDA to "tighten" the rules.
For all samples from outside the United States, you must notify Logan Labs at least five days prior to sending samples preferably by email at office@loganlabs.com. They will need to know the Port of Entry along with the number of packages being sent.
With that information Logan Labs will forward the necessary documents for you to include with your samples. With the new regulations in place, this is the only way your samples will get through customs. If you have any questions you may contact Logan Labs directly 888-494-7645