Download Our Soil Submission Form (PDF)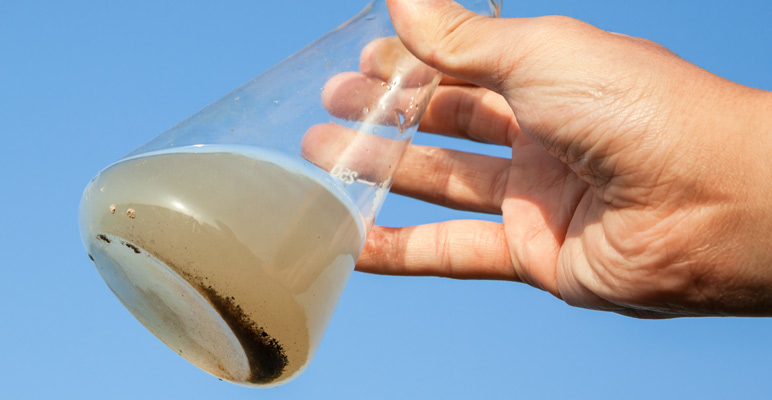 CSI offers comprehensive soil, plant, and irrigation water testing by partnering with selected agricultural and research labs across the world. These labs provide specialized soil analysis and crop testing results that are integral tools needed to develop programs and recommendations to improve soil and plant health and productivity. Click any test name below to learn more.
Soil Chemistry Testing and Packages
This package is recommended for most growers and gardeners as it includes three separate tests into one Complete package. Included are: 1) Standard CEC– Mehlich III extractable (S, P, Ca, Mg, K, Na, B, Fe, Cu, Mn, Zn, Al), Cation Exchange Capacity (CEC), Base Saturation, pH and Organic Matter. 2) Saturated Paste– Water soluble nutrient analysis (pH, Soluble Salts, Bicarbonates, (S, P, Ca, Mg, K, Na, B, Fe, Cu, Mn, Fe, Al), and 3) Nitrates and Ammonium. The Complete Soil test provides the ideal framework to make educated and calculated decisions for improving soil and plant health and productivity.
$55.00  
This package is recommended for those growers that are looking for the "Extras"! In addition to the Complete Soil test from above, the extras included are Cobalt, Molybdenum, Selenium, Silica, Electrical Conductivity, and Estimated Nitrogen Release. This package is for those in livestock production, or just feel they want the best of the best!
$60.00
Standard Mehlich III extraction measuring exchangeable minerals (S, P, Ca, Mg, K, Na, B, Fe, Cu, Mn, Zn, Al), Cation Exchange Capacity (CEC), Base Saturation, pH and Organic Matter. These results define what minerals are excessive and deficient and provide the basis for "balancing" minerals according to Albrecht Cation Exchange Capacity & Base Saturation principles. These results can be utilized by growers from all paradigms (Sustainable, Biological, Biodynamic, Organic and conventional). These results DO NOT show what nutrients are actually soluble as plant nutrition.
$27.00
A water solubility test using Deionized Water, or Irrigation water, to quantify what nutrients are available in the soil solution and easily accessible by the plant roots. This test can be used in season to make fertility management decisions for side dressing or foliar feeding in lieu of a Plant Sap or Tissue test.
$30.00
Our lab no longer offers the LaMotte test and as such have replaced it with the Saturated Paste Test which is the water-soluble test noted above. 
This testing package is only for producers who are using a Modified Growing Media (soil mixes with peat, pearlite, vermiculite, compost, etc.) as opposed to soil. This was developed as and packaged specifically for the indoor cannabis industry and include the Complete Soil +Extras AND Heavy metals.
$190.00
This test can only be an "add-on" test in conjunction with a Standard CEC or Complete Soil test. This test measures the total amount of carbon in the soil through combustion and a Carbon Analyzer. This test can be used to measure long term carbon sequestration.
$20.00
Cobalt is a core element of vitamin B12 and needed by ruminants; Molybdenum is required for the fixation and uptake of nitrogen; Nickel is necessary to create the enzymes necessary to break down natural or manufactured urea into usable nitrogen; Selenium has no known function in soil or plants yet without it higher life forms lack a functional immune system; Silicon contributes to stalk strength, sheen and protection against insects and, with boron, it enhances uptake of calcium. These micronutrients are now included as a package with the Complete Soil +Extras above.
View Example of Soil Chemistry Test Results
Download Our Soil Submission Form (PDF)
Biological Tests
A microscopic examination of your soil, compost, liquid compost extract, or compost tea samples. Results will reveal the biological health of your soil or amendment in terms of bacteria and fungal populations and the balance between these two components. Protozoa and nematodes are also assessed, which can predict the nutrient cycling and disease suppression qualities of the soil.
NOTE: REQUIRES 1⁄4 CUP OF SOIL OR 4 OZ LIQUID IN A 10-12 OZ CONTAINER TO HELP MAINTAIN AERATION DURING SHIPPING
Soil/Compost Samples – $50.00
Compost Extract/Teas – $30.00
A test performed to quantify total viable biomass, microbial community composition including Bacteria (Gram positive and Gram Negative), Fungi (Arbuscular Mycorrhizae and Saprophytes), Protozoa and undifferentiated microbial groups. Used in season to determine impact of management practices on the soil microbiology and from year to year to watch the soil health trends. Call for more information!
$80.00
View Example of Soil Biology Test Results (PDF)Download Our Soil Submission Form (PDF)
Other Tests
Testing the plant tissue for nutrient concentration including (N, P, K, Ca, Mg, S, B, Fe, Na, Mn, Cu, Zn). These results can be used in season for monitoring levels in-season to make management decisions. Do not send sample to CSI, call for shipping address and requirements.
$40
Testing the plant sap for 21 different parameters including pH, Brix, Electrical conductivity, and 18 minerals. A sample set consists of a sample of "New" leaves and a separate sample of "Old" leaves that are tested and reported separately to assess nutrient levels and mobility in the plant. CSI is currently using two different labs to perform this testing depending on crops and proximity to these labs. Call for more information regarding this testing. Do not ship samples to CSI. $85-$95 per sample set.
Testing water used for irrigation and/or foliar feeding provides an insight on how the water will react in the soil, and help, or hinder, the effectiveness of fertility or chemicals applied as a foliar application. Results included: pH, soluble salts, bicarbonates, alkalinity, hardness, Sodium Absorption ratio, Ca, Mg, K, Na, Fe, B, S, NO3, P." 8 oz of water should be sent in a plastic bottle with the lid taped shut and put into a resealable (Ziplock style) bag.
$42 
A scanner, also known as a radionics device, detects and measures low level subtle energies emitted by all matter (soil, fertilizers, crops, insect pests and diseases). These patented devices can also be utilized to balance energies and broadcast frequencies to soil and crops to enhance quality and yield. These tools are designed to complement a sound fertility programs not a replacement of. For more information on using this type of monitoring in your agricultural model, contact CSI.
Call For Pricing Information 
How To Take a Soil Sample
A soil sample should be a good representation of the average conditions your plants/crops are going to encounter.
Avoid small problem areas in your sample unless you specifically want to test those areas and treat them separately in their own bags.
Regardless of the size of your area, try to get 10-15 probes or cores that represent the entire field or plot as your sample to submit. If the field is very mixed with both sand and clay sections etc., include all areas as you are probably going to fertilize them all the same anyway. Large farms must judge the similarity of the soils in large fields and make a management decision on the largest area to be sampled that will give you the information you need without incurring excessive costs. Keep in mind that good soil testing followed by appropriate applications always provides a return on your investment.
Tools:  • Use a clean shovel, trowel, knife, spoon, or probe. Stainless steel or plastic is preferred. Avoid rusty implements as rust affects the soil test results. • A clean container or bucket to hold the soil.
Depth of Sample:  0-6"- Brush away the litter layer and use available tool to pull cores, slices, of scoops from the ground level to a depth of 6 inches. This depth is critical for the analysis and interpretation process. If the cores are shallower (can't sample deep enough) or deeper, indicate the depth in inches on the soil submission form. Add these cores into the bucket.
Mix the cores together in the bucket- not with your hands, and from the composite sample put two cups of soil in a plastic bag that has identification noting grower name and sample ID. NOTE: 2 cups of soil are all that is required, please send 2 cups only per sample.
Preparing & Identifying a Sample:
Clearly identify each sample with grower name and Sample ID (name or number) using a permanent marker or attach a tag with a staple or tape to the bag to identify it. Do not put written information inside the soil sample bag, the moisture will make it illegible. Download, print and fill out the Soil Submission Form with all pertinent contact and billing information, along with each sample name, test(s) requested, planting area size number (square feet or acres) and intended crop. Additional sheets may be included if necessary.
The most important thing to do is to tell us exactly what test(s) to perform on your sample. UNIDENTIFIED SAMPLES, THOSE WITHOUT INSTRUCTIONS AND THOSE WITHOUT PAYMENT ENCLOSED WILL BE DELAYED. THOSE WITHOUT ANY IDENTIFICATION, ADDRESS, PHONE, FAX OR E-MAIL MAY BE DISCARDED WITHOUT PROCESSING.
Sending Your Sample
Place closed zip lock bags with a print of your Soil Submission Form (PDF) and payment into any suitable cardboard box or bubble envelope and send by mail, UPS, or FedEx to:
CROP SERVICES INTERNATIONAL
29246 Lake Street
Marcellus, MI 49067
International Soil Samples
Place in zip lock plastic bags and identify as above. Place bags in a plastic snap lid container such as a food freezer box. Ship in a cardboard box or Styrofoam shipping container.  Declare the sample on your customs tag and enclose a copy of Logan Labs International Soil Permit. Note – mail samples directly to Logan Labs (address on permit) to reduce transportation time. Include Soil Submission Form from above.
How Long Will It Take To Test My Soil & Receive Results?
CSI prides itself in making every effort to get soil test results and recommendations back to the grower in 7-10 days from receipt of the sample. For Tissue testing results are posted within 24 hours of Logan Labs receiving the sample, and SAP analysis typically 24-48 hours depending on the lab. There are extenuating circumstances during the conference season (Nov-March) and holidays (Logan Labs is closed from Christmas day thru New Year's each year) where it may take a few days longer.
How do I Pay For Testing?
All samples must be accompanied by a check or money order or agreement to pay by credit/debit card for the testing requested. To pay by credit card indicate that on the Soil Submission Form by checking the appropriate box and once samples are received an invoice will be prepared and emailed with a link to pay online or call in with a credit card number.
NOTE: Payment for soil testing CANNOT be made on the website through the Shopping cart.
What Do I Need For Electronic Scanner Work?
A "representative" of the object being tested is required to read the electronic energy patterns. The following are acceptable for obtaining readings: 1. Physical samples of soil. 2. A Polaroid (600 film) picture of the bare field or any part of it that you are interested in, such as the crop growing in the field, individual plants, or any other sample you wish to consider.  Note: it is much easier to work with Polaroid pictures of living plants with problems than dead tissue when diagnosing problems.
Taking Pictures For Scanner Work
Take pictures of fields, crops or individual plants with as little extraneous materials in them as possible e.g. no animals, humans or vehicles should be in crop photos. Take pictures towards the sun. Point the camera downward so that you do not see any skyline. Handle pictures only by the bottom edge. Identify by writing on the white space on the back of the photo. Place in a plastic sandwich baggy for protection from fingerprints.
What Recommendations Will I Receive?
Submitting International and Restricted Soils
CSI utilizes Logan Lab for International and Restricted soils. In January 2014, the USDA implemented new regulations for the shipment and acceptance of both International and US Restricted soils:
US Restricted Soils
"Soil must be in a securely closed, watertight container (test tube, vial, jar, bag, etc.) which must be enclosed in a second durable container." Please use standard soil test bags or sealable plastic zip-lock bags. If you can, combine multiple, individually bagged samples, into one large plastic storage bag or a plastic snap cover dish. Please pack them carefully in a sturdy cardboard box for shipping. Do not let them "float" around in the box. If the soil is leaking out of the container, Logan Labs is required by law to quarantine your sample, and call a USDA APHIS inspector and follow their instructions. This could mean that your sample may be destroyed rather than tested.
International Soil Samples
International soil samples including samples from Canada require a Logan Labs International Soil Certificate. To receive this permit, contact CSI via phone or email and the permit and certificate will be emailed directly to you from Logan Labs. Sorry for any inconvenience, the USDA tightened up the rules.
Notify CSI via email or by phone of intent to ship samples at least five days prior to sending samples. Name, addresses, phone, email, number of packages, and port of entry are required to prepare the permit. You also can contact Logan Labs directly for the permit via email at

office@loganlabs.com
With the appropriate information, Logan Labs will email necessary documentation required for you to include with the samples. With the new regulations in place, this is the only way soil samples will get through customs. If you have questions, you may contact Logan Labs directly at 888-494-7645.
Include the Soil Submission Form with the soil samples. Save a copy or take a photo and send it to

team@cropservicesintl.com

. Results from the testing will be forwarded to CSI, recommendations made (if requested) and sent via email back to you. Do not send payment to Logan Labs, you will be invoiced from CSI once the Soil Submission Form is received.