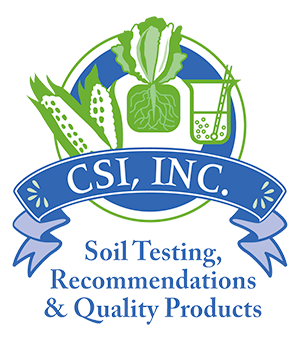 In 1971, Dr Phil Wheeler started his own organic farming operation near Vestaburg, MI while working for Michigan Tech University. He and his wife Louisa raised their children while tending goats, collecting eggs, raising organic beef, pork and lamb for direct marketing and unloading truckloads of natural fertilizers. Phil then worked for a Michigan company selling and developing biologically orientated soil and foliar products. For about 10 years Phil was a partner in TransNational AGronomy, Ltd whereupon he started CSI with his wife Louisa. Phil is co-author of The Non-Toxic Farming Handbook. He and Louisa have four grandchildren and enjoy spending long weekends on their houseboat.
Crop Services Int'l (CSI) represents over 35 years of helping growers accomplish their goals. The technology we promote is found in The Nontoxic Farming Handbook and CSI newsletters. These provide those interested in Non-Toxic/Biological/Sustainable or newly transiting from a chemical approach, the basics of how to proceed and evaluate progress. Once established, our growers usually spend less on inputs for better yields and often get premium prices for their crops and animals.
CSI is a leader in technology, testing and providing natural inputs such as mined phosphates, sulfate of potash, gypsum as well as fish, seaweed, and a wide variety of biological and other products to increase soil, plant and animal life. All these services help transitional, sustainable, organic – all growers achieve their goals.
In 1984 Ronald Ward met Phil and, along with Richard Vaughan, formed TransNational AGronomy, Ltd, a fertilizer and technology company that operated for ten years. During that time Ron and Phil wrote The Nontoxic Farming Handbook subsequently published by Acres USA. Recently Dr. Phil has asked Ron to rejoin him in the operation of CSI.
Ron comes with a varied educational and work background having previously worked with emotionally disturbed children and their families in KY and more recently in automotive collision equipment sales. Ron welcomes the opportunity to re-join Phil in making a difference in assisting growers in raising nutrient dense crops. He lives with his wife Dorothy on their mini-farm called Giving Thanks in the Country. They have two daughters and six grandchildren.
Our Mission
is to provide the most advanced soil testing, technology and products to enable farmers and growers – of all sizes and types – to improve the health of their soils, crops and animals. As growers follow our guidance to mineralize, bio-activate and balance their soils they will gradually see their crops become cleaner [less toxic contamination] and more nutrient dense. Nutrient dense means that crops more completely approach their genetic potential and maximize the amount of minerals, phytonutrients, vitamins, omega 3 (and other) oils, amino acids, enzymes, sugars etc. necessary for animal and human nutrition. When livestock and humans are provided with clean, high quality nutrition they are able to express their genetic potential to the fullest. Full genetic potential for livestock means they will be healthy, productive and content. Full genetic potential for humans means they will be healthy, emotionally balanced, productive, happy, clearer thinking-discerning individuals who live and function well in society.